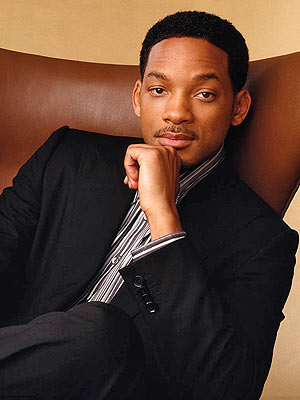 For the last man on Earth, Will Smith sure has a lot of friends. The Warner Bros. tale
I Am Legend
, starring Smith as a plague survivor who may be the last living human, debuted with $76.5 million, the biggest December opening ever and a personal best for one of Hollywood's top box-office champs, according to studio estimates Sunday. "It's no wonder Will Smith feels so lonely. Everyone else on Earth is in the movie theater," said Paul Dergarabedian, president of box-office tracker Media By Numbers. The 20th Century Fox family flick
Alvin and the Chipmunks
, starring Jason Lee in a big-screen take on the cartoon critters, opened a strong No. 2 with $45 million. The two films combined to give Hollywood a year-end surge after a drowsy fall season.
I Am Legend
smashed Smith's personal debut record, easily exceeding the $52.1 million opening weekends of
I, Robot
and
Men in Black II
, his previous bests.
I Am Legend
outdid the $72.6 million premiere of 2003's
The Lord of the Rings: The Return of the King
, the previous best December opening.
Based on the Richard Matheson novel filmed twice before as Vincent Price's
The Last Man on Earth
and Charlton Heston's
The Omega Man
,
I Am Legend
casts Smith as a scientist trying to find a cure and fighting off the vestiges of humanity, people transformed by the plague into vampire-like creatures.
...