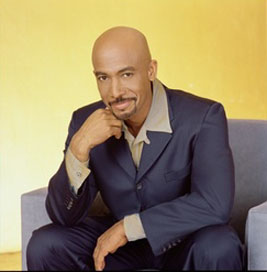 Montel Williams says 17 years is enough. The talk show host has announced that his syndicated
Montel Williams Show
will take its final bow at the end of this season. "I can't say thank you enough to those who've welcomed me into their homes for the past seventeen years," Williams says in a statement. "It has been both an honor and a joy." Williams says the show has taken him around the world, including visits to the Middle East, a post-Katrina New Orleans and Ground Zero in New York City. He says: "[I] talked with over 30,000 guests and over a half million studio audience members."
CBS Television Distribution, the syndicated show's producer and distributor, is offering the compilation series
Best of Montel
for fall, which includes 52 weeks of highlight episodes from the show. "We have been honored to have Montel as a part of our family for the past 17 years, and we're very excited that Montel will live on through these 'best of' episodes," said John Nogawski, president and COO of CBS TV Distribution.
....