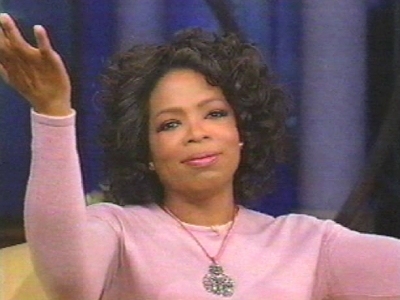 Come on now. Are we really surprised that Oprah has her own network? She has everything else, right?
Discovery Communications and talk show queen Oprah Winfrey said on Tuesday they would build a new cable television network, describing the venture as dedicated to inspiring viewers to "live their best lives."
OWN: The Oprah Winfrey Network
will be owned jointly by Discovery and Winfrey's Harpo Productions. The network will debut in 2009 in more than 70 million U.S. homes, appearing on what is now the Discovery Health Channel. "For me, the launch of 'The Oprah Winfrey Network' is the evolution of the work I've been doing on television all these years and a natural extension of my show," Winfrey said in a statement.
Winfrey will serve as chairwoman of OWN and have full editorial control over its programming and branding. The companies said it was a cashless deal, but did not disclose other financial details.
...