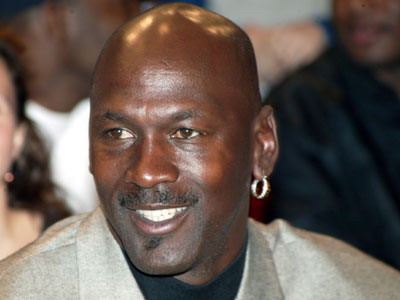 Hales Franciscan High School on Chicago's South Side is $5 million richer thanks to a generous donation from former Bulls star and NBA legend Michael Jordan. The NBA veteran brought his checkbook and well wishes to a breakfast honoring the African-American all-boys Catholic school Monday at Chase Tower downtown, reports the
Chicago Sun-Times
. "Some of these guys may not be able to play the game of basketball professionally, but they're going to be successful," Jordan said at the gathering.
"Success is not just being on TV doing commercials. It's being able to do what your dreams have always been. Once you set those dreams, whatever that may be, when you strive to reach those dreams, that to me is a successful person."
Jordan's $5 million pledge has been added to the $9 million raised so far toward their $15 million renovation project.